But what type of grass am I talking about, asparagus. The asparagus in England is probably the best in the world and the bunch I purchased had about two food miles on it. I decided to test out the souse vide on cooking grass. After snapping off the tough ends they were put into a bag with butter, salt and black pepper.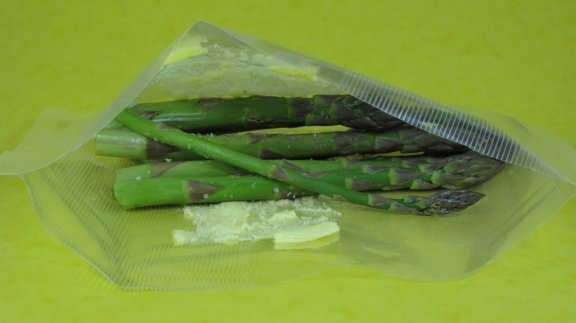 I then vacuum packed them in the Vacuum Sealer
to make sure it was water tight.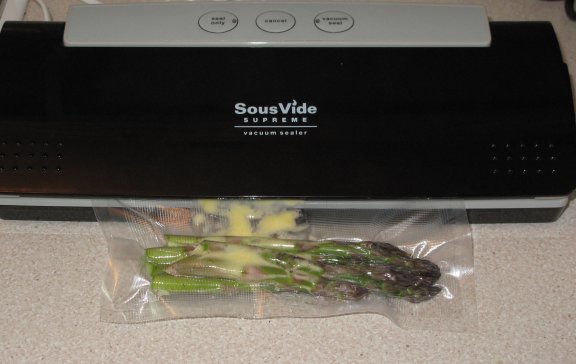 It took quite a while for the Sous Vide
to get up to temperature as you need to cook vegetables at 183°F / 83.9°C for about 45 minutes. This is quite a bit hotter then meat which is 131°F to 140°F. This was my first attempt at doing vegetables in the Sous Vide, and it turned out to be a mistake. I should have steamed the asparagus and cooked the steak in the Sous Vide, but hey there is always tonight as I still have half the asparagus left.
Since the Sous Vide was too hot I cooked the steak in a grill pan.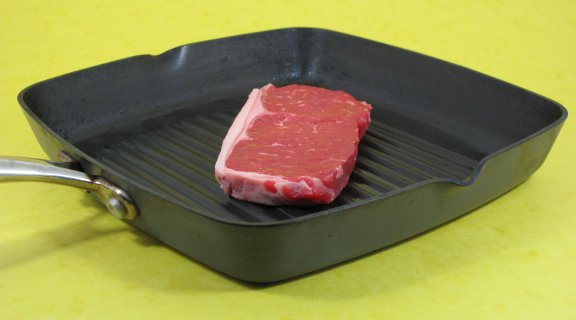 When I was a teenager I worked in a restaurant called the Ryan House and it was dead posh. This is where I got my love for Béarnaise sauce. I don't make my own because it takes too much time but this brand is very good.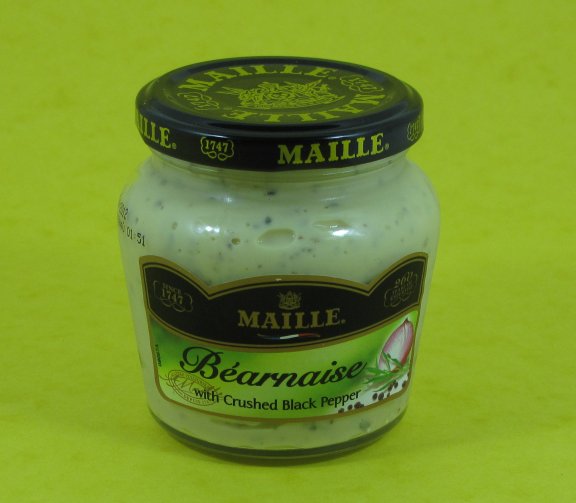 They had a special called Tornados Ryan, which was two pieces of toast covered with two steaks, with asparagus in between and then Béarnaise sauce on the top. Here is my reproduction of that dish.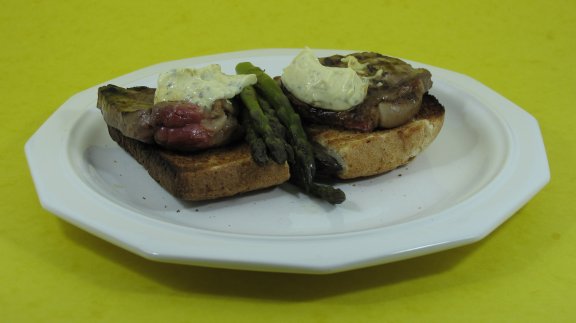 OK busted, this dinner was 1 piece of sirloin steak cut in half instead of two filet steaks. On a knob of bread that I did not make which was toasted cut in half, instead of a fresh thick slice of fresh home made bread grilled with garlic on rubbed on it. In between them was over cooked asparagus instead of crispy steamed just past the crunchy stage asparagus. Come on I did come clean on not making the béarnaise sauce. You cannot win them all, but saying that is still was really nice…
This blog is hosted by Brinkster, great service and support so
check it out…