I took delivery of my Weber Smokey Mountain today.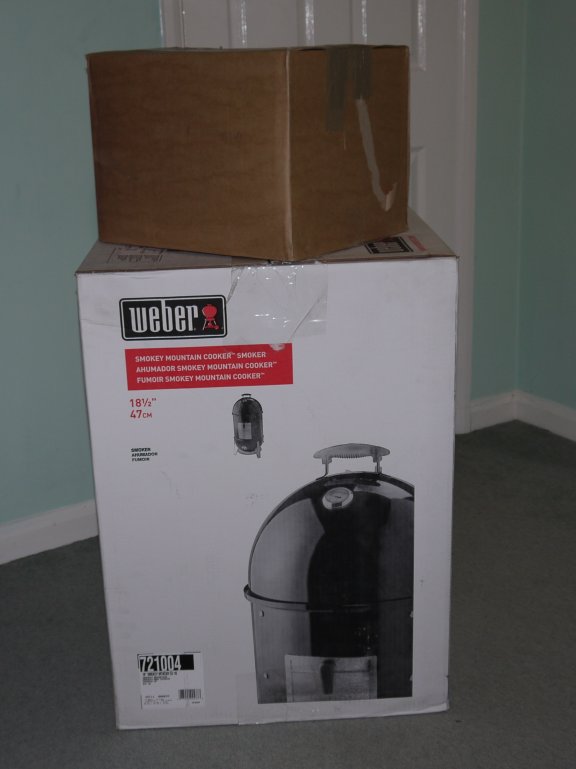 Some assembly was required as there a few parts. But all the bolts and nuts were the same size, nice design. It is heavy, the box weighed 15kg. All steel construction and well made as you would expect from Weber.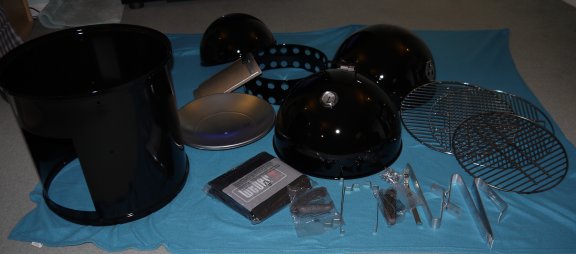 About 45 minutes later it was done.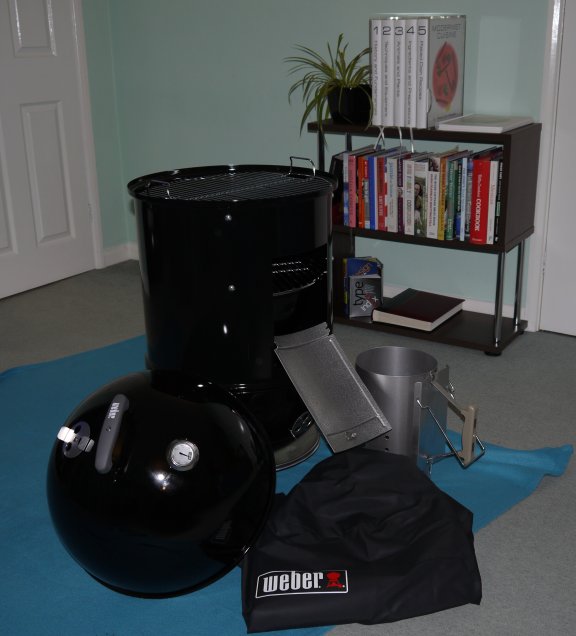 The reason I bought this smoker is that for most large pieces of meat you need to have 6-18 hours of smoke and you cannot really get that out of a small smoker box in your BBQ, which lasts 2 hours at most. This smoker has several air vents to control the burn of the charcoal. It also has a water pan between the heat and the meat to keep things moist and a low temperature.
Now I need to procure some fruit or nut wood and some clean charcoal, by Christmas. I want to try some smoked turkey. I also want to try the House-Cured bacon recipe (3-182) from the Modernist Cuisine which needs 7 hours of smoking to finish the dry cured belly pork; it is supposed to be to die for.
This blog is hosted by Brinkster, great service and support so
check it out…