2020 Food Challenge – main course
Roll out the red-carpet cause wur havin BEANS!!!!!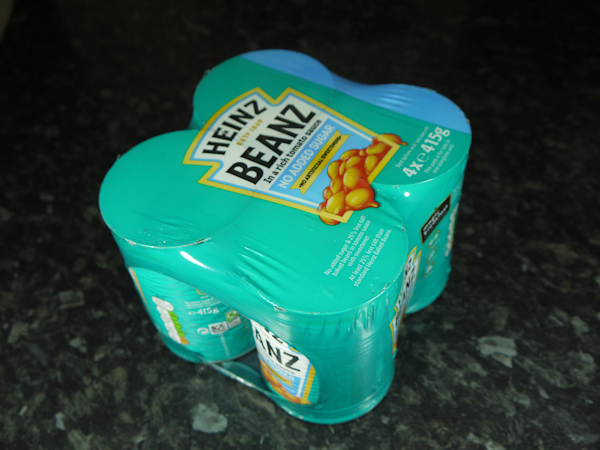 This is the second part of my works cooking challenge which is to make a main course from Egypt. Since our team is from all over Europe and the Middle East the brief was to select and make one or more of these:
Starter from Romania: Salata de Boeuf
Mains from Egypt: Falafel
Desert from Portugal, Germany, UK, Italy and France: Yule Log
So, the main course option was Falafel and if you check the recipe there is no mention of baked beans – so what gives… enter Nadiya Hussain. I have blatantly ripped off her recipe for Baked bean falafel to smash this challenge out of the park.
This recipe fixes everything that is wrong with Falafel:
1. They are dry as dust – and I quote from the recipe provided "Dry chickpeas are naturally starchy" like that is a good thing.
2. They are usually deep fried – major hassle… what do you do with the oil you just ruined?
3. If they were not dry enough sometimes tahini is used as a sauce – have you every tasted tahini… it sucks all the moisture out of your mouth in an instant. Nice for practical jokes but not really something I use a lot of.
4. No 24-hour soaking – this is a store cupboard recipe if you have 4 cans of beans and Garam Flour (Besan) in your cupboard. Surprisingly, I do have them most of the time because my children are vegetarian, and this is the "go to" recipe if they pop by. I also have Garam Flour (Besan) because I use it instead of wheat flour for making fruit/vegetable breads and cookies.
Enter the humble tin of baked beans, well 4 actually, which provides a moist base for the falafel and a sauce that rocks cause it uses Sriracha and mayonnaise..
The only thing I am going to change on Nadia's recipe is to skip the slaw she uses in her recipe and instead make some "quick" pickles if you call 2 days quick. For quick pickles, a basic brine is equal parts vinegar and water, but you can adjust the ratio to your preference. Use any basic vinegar like white vinegar, apple cider, white wine, and rice vinegar all work well. You can use these vinegars alone or in combination. Do not use aged or concentrated vinegars like balsamic or malt vinegar for pickling.
Pickling Ingredients:
1 cup white wine vinegar
1 cup water
1 tablespoon sea salt flakes
1 tablespoon sugar (Xylitol)
2 cloves garlic thinly sliced
Spices and Seeds
½ tsp black peppercorns
½ tsp coriander seeds
½ tsp mustard seeds
½ tsp Nigella seeds – onion seeds
1 tsp Dill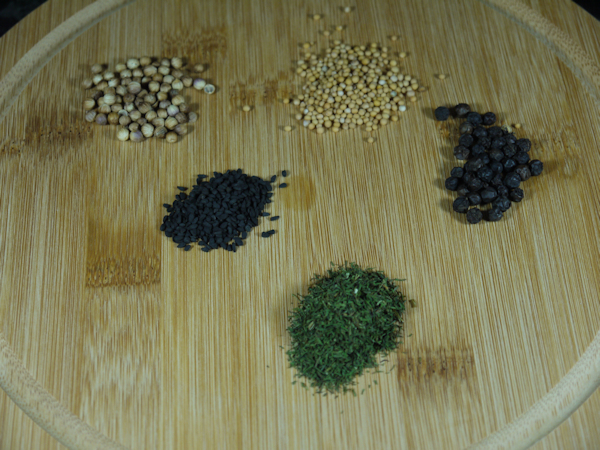 Vegetables
3 inches of Cucumber cut into long strips
1 medium Carrot peeled and julienned
½ Red Onion cut into ¼ moons
5 Radishes thinly sliced
2 sweetheart Cabbage leaves with the stalk removed and cut into strips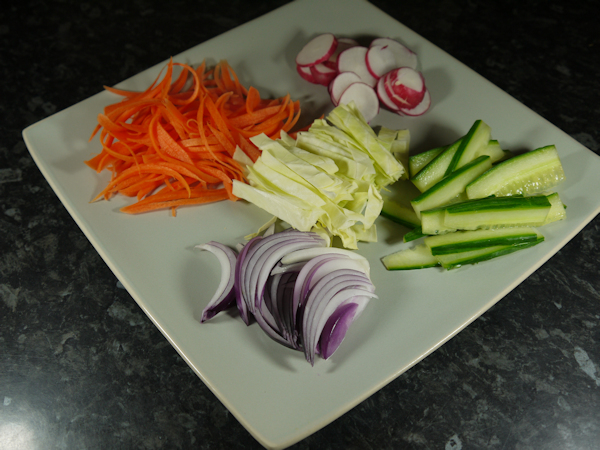 To make the brine place all the pickling ingredients in a small saucepan over high heat. Bring to a boil, stirring to dissolve the salt and sugar then remove from heat to cool.
Once liquid has cooled to room temperature, pour over vegetables in clean jars. Top with clean lid and store in fridge for at least 2 days and up to 1 month.
Here they are ready for the fridge – back in a couple of days….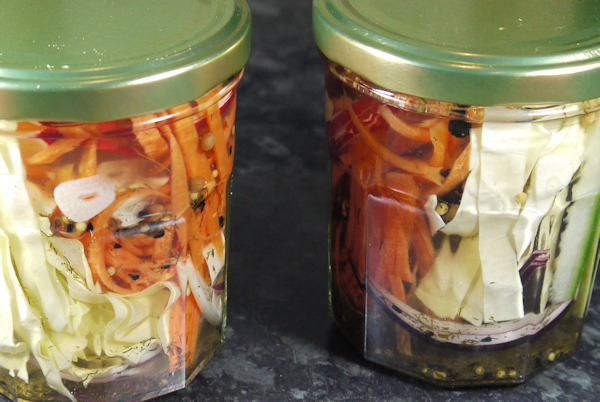 Let's get started, firstly we need to drain and wash the beans.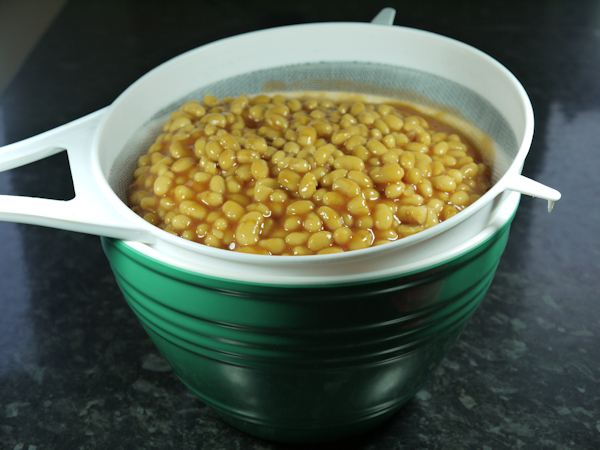 Just a note about the sauce. Nadia says to use 150g/5½oz of the drained bean sauce from the tins. Don't believe it… use all the sauce. With my brand of beans there was 382g of sauce so I just doubled all the rest of the sauce ingredients, you can thank me later.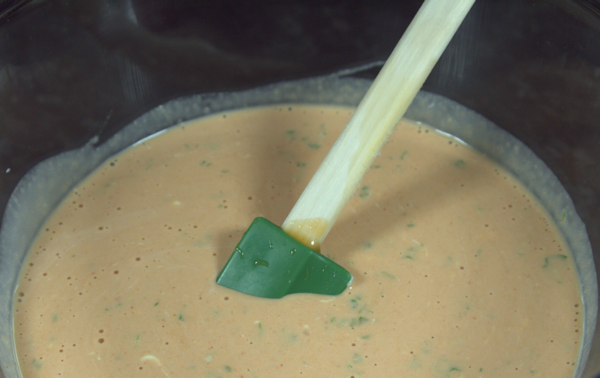 Prep time for the falafel ingredients. I am using red onion for the added kick and cheats garlic cause I am lazy when you are putting garlic into something.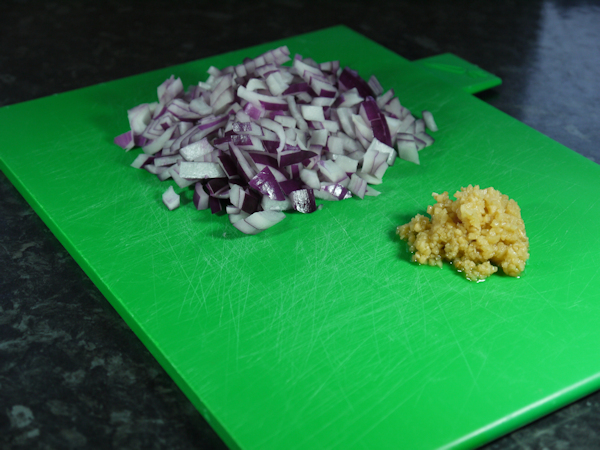 Here are the spices – I LOVE the smell of cumin….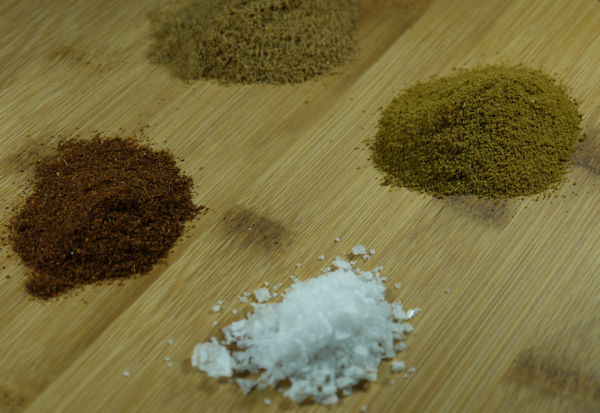 Get out the food toys… in go the beans and an egg for a quick blitz.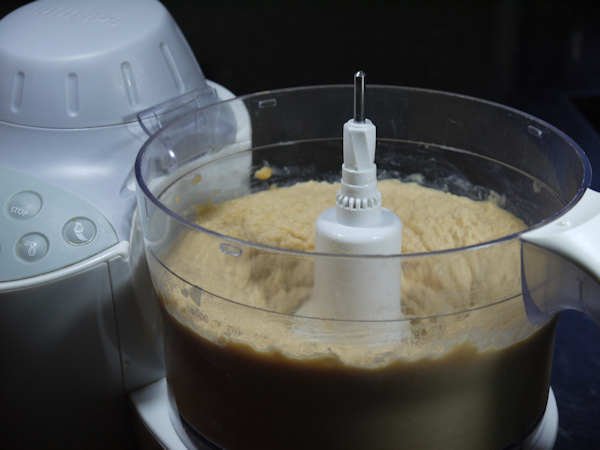 Add all the spices, onion and garlic and stir. Then mix in the Gram Flour (Besan).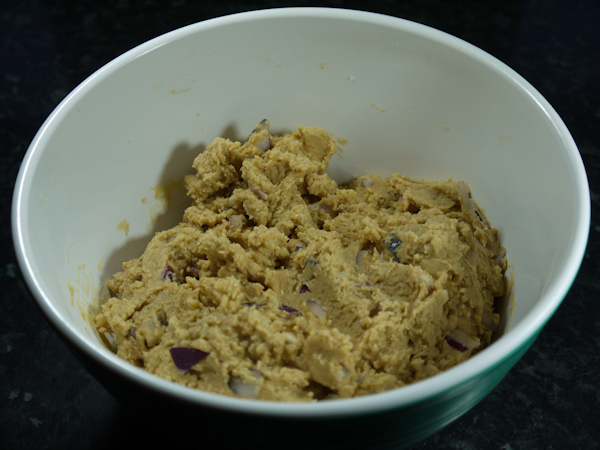 You will need a bowl of water to keep the dough from sticking to your hands but don't be tempted to make them smooth because the edges will brown up nice and crunchy in the oven. Then spritz them then with one of those 1 calorie cooking sprays, I use Sunflower.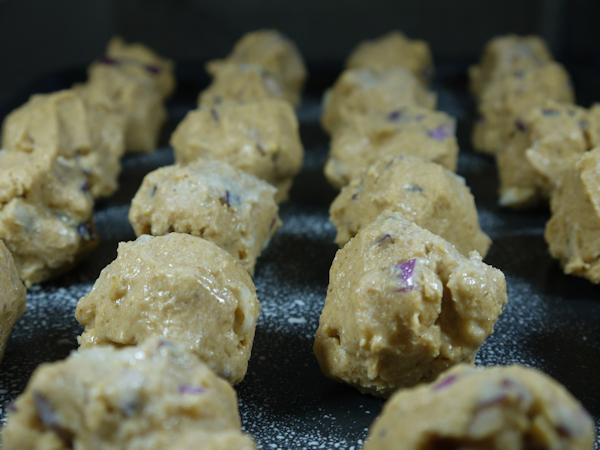 Into the oven for 25 minutes and here they are ready to trough… go on dip one in the sauce and try it!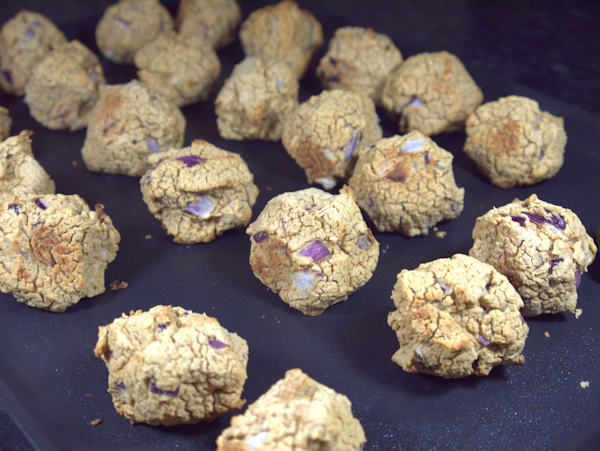 Heat a pita bread in the microwave and cut the top off. Break the falafel in half and stuff into the warm bread. Tuck some of the drained quick pickle in the spaces between the falafel and drizzle with the sauce. Sweet, sour, moist, crunchy and spicy with a sriracha afterburn nice.