No, not France but Mexico. Needed to go shopping so I decided to make some comfort food to help my aching bones after mowing the lawn with a push mower and cleaning the Weber Gas BBQ. Being American and in England, good Mexican food is hard to come by. Old El Paso started to do a quesadilla kit which is corn tortillas, salsa and spice.
I put some chicken breasts into the Sous Vide
to cook for the quesadillas. One had just salt and pepper the other one had butter smashed into the bag and then sprinkled in some of the spice mix that came with the Old El Paso kit.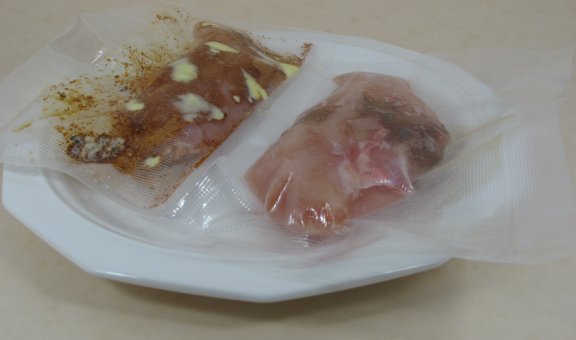 They went into the Sous Vide
for two hours at 146 degrees F.
Cut up some lettuce and tomato for salad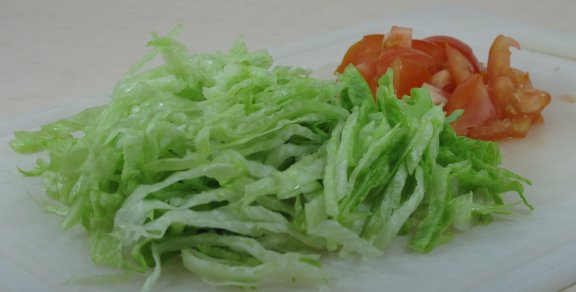 When the chicken is done,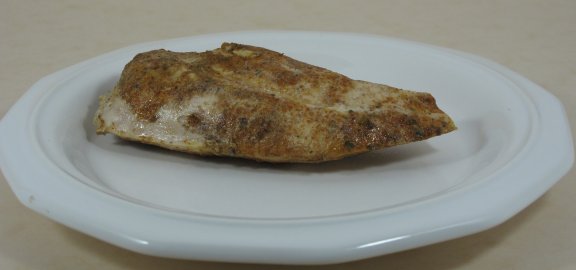 cut it up into squares.
For the cheese I really like Jarlsberg from Costco, but I assume you can buy it anywhere.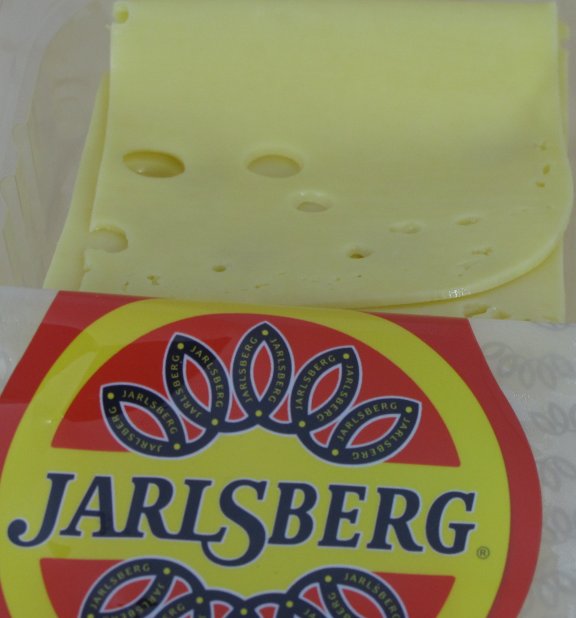 Also I like the ease of use of the Old El Paso Mix 'n' Mex Salsa, Guacamole and Sour Cream Dips as condiments to this meal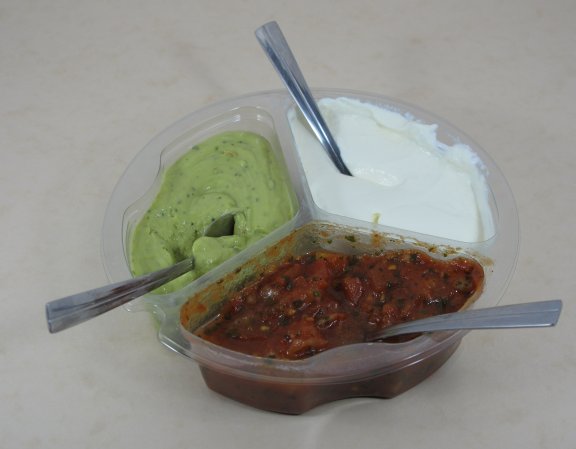 Now that everything was ready to assemble I heated the George Foreman Grill. Oil one of the corn tortillas and lay it on the grill. Cover it with chicken and then salsa and lay cheese slices over the top.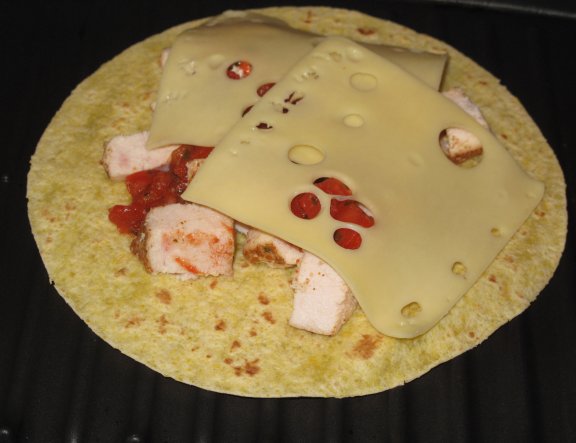 Then oil another tortillas and place it on top oil side up. Close the grill lid and push down a little.
Off to the microwave to nuke the Uncle Ben's Express Mexican Rice for two minutes. OK I know this is kind of lame, but this rice is really good. The other issue is that for some reason I cannot cook rice, hand up, boiling water and putting seeds into it and waiting is beyond my culinary expertise… grrrrr.
When the rice is done open the grill and experience tex-mex heaven.
Oops I forgot a beverage to go with my meal. My suggestion is a Tequila Sunrise which is:
1 shot of Jose Cuervo Gold Tequila (don't even think of using any other brand, this rules)
1 glass ½ full of ice cubes
Orange juice to top up to 7/8 full
A pour of grenadine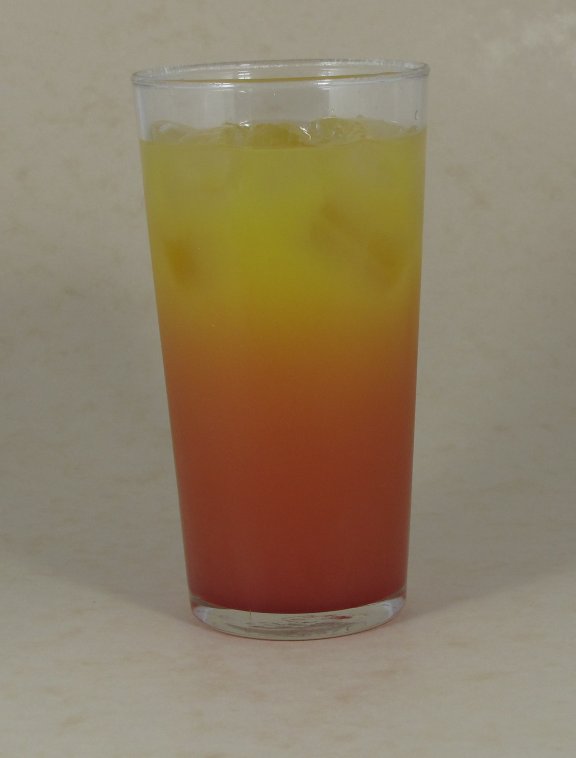 So lets plate this sucker up and EAT: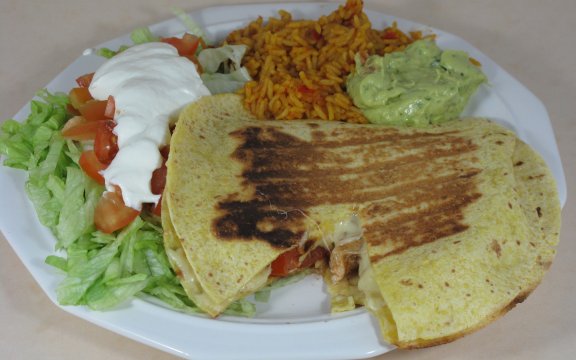 The chicken was so moist and soft, it was difficult to tell it from the cheese. This is definitely the best way to cook chicken breasts. The spice went into the meat so that it was almost an after taste instead of a burnt spice on the outside of dry chicken breast which hits you in the face like a brick.
This blog is hosted by Brinkster, great service and support so
check it out…