After having Panzerotti with the kids for dinner last night I thought I should try and get a bit of health in me diet. One of my favourite salads is not one, not two, but yes seven layers of salad. There is something about the combination of flavours that just works.
Bring on the veg: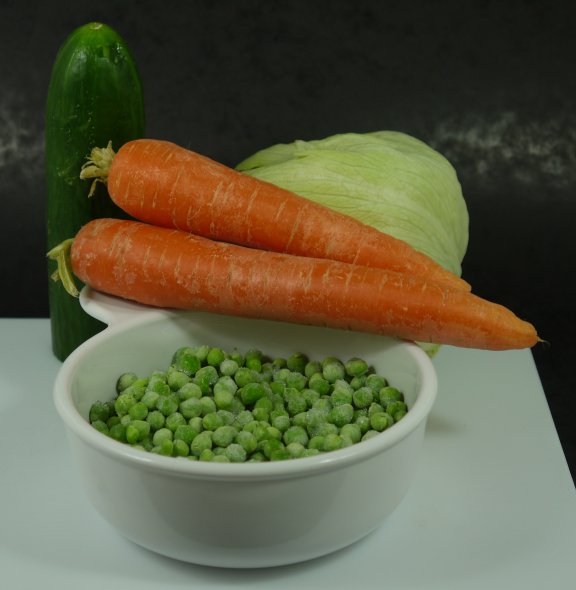 So we have:
½ a cucumber
2 carrots
Some lettuce
Frozen peas
So how many frozen peas, or for that matter how much of anything to make the salad layers? The bowl I use has a lid and I use that as a measuring device. Enough peas, or anything else, to fill the lid will make a layer for the salad.
The other bits we will need are: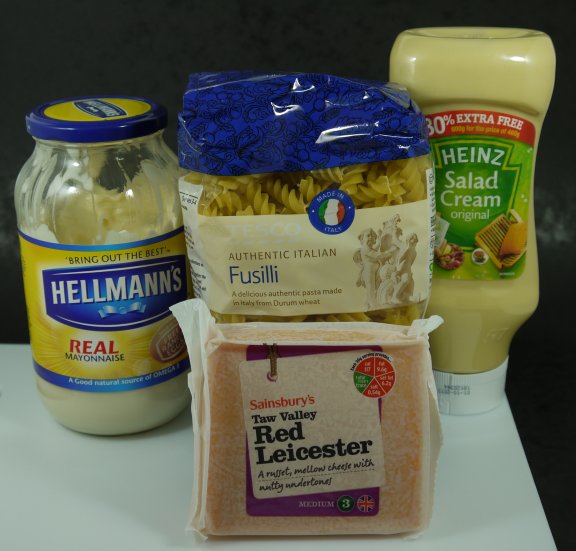 ¼ cup mayonanaise
½ cup Salad Cream
A lid's worth of Fusilli pasta
125g of Red Leicester Cheese
OK now we have all the ingredients together we need to start cooking. So put two pans of water on to boil and cook the peas and pasta per their cooking instructions. Meanwhile shred the lettuce and put it into the bottom of your serving dish.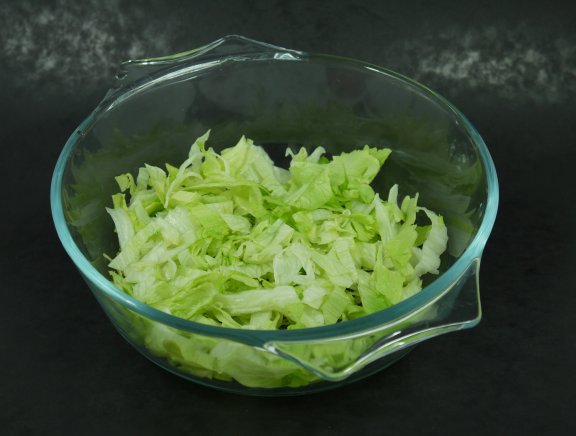 Peel the carrots and grate them over the lettuce.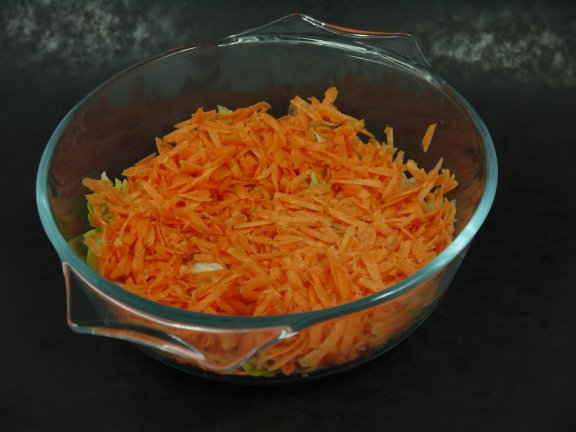 Press them down over the lettuce.
Remove the skin from the cucumber and then cut into ¼ inch cubes.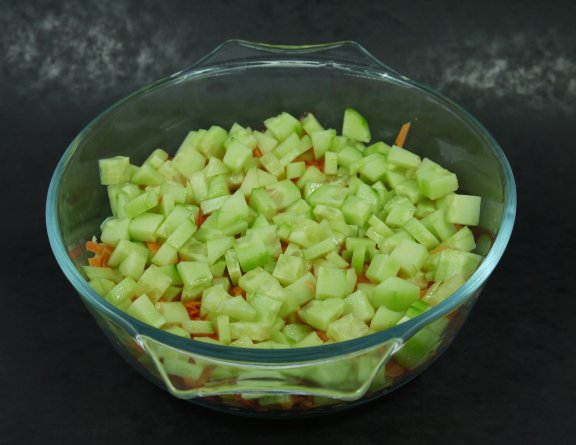 The peas and pasta should be done now so drain and rinse with cold water. Grate the cheese on top of the cucumber and press down.

Add the cooked and cooled pasta to the dish.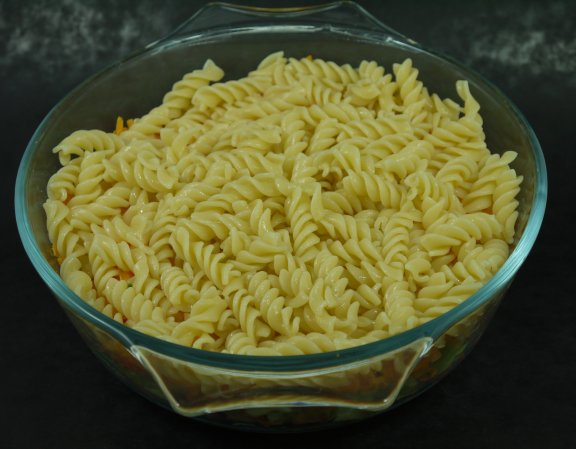 In a bowl combine the salad cream and mayonnaise. Then spread on top of the pasta like you were icing a cake.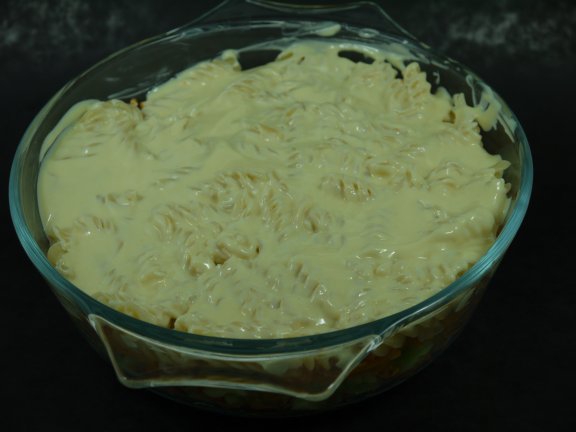 Finally sprinkle the cooked peas on the top of the sauce.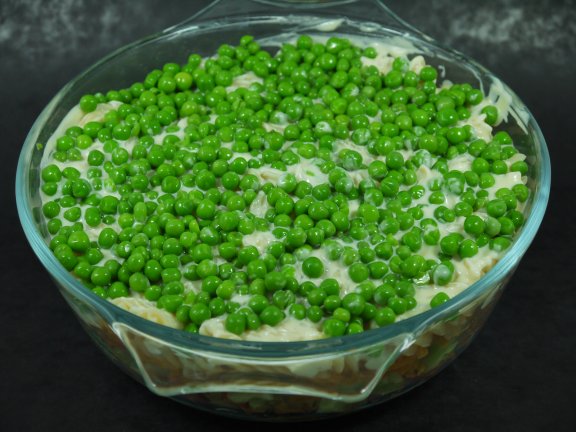 This needs at least an hour in the fridge to get everything the same temperature and working together. Here is a side view.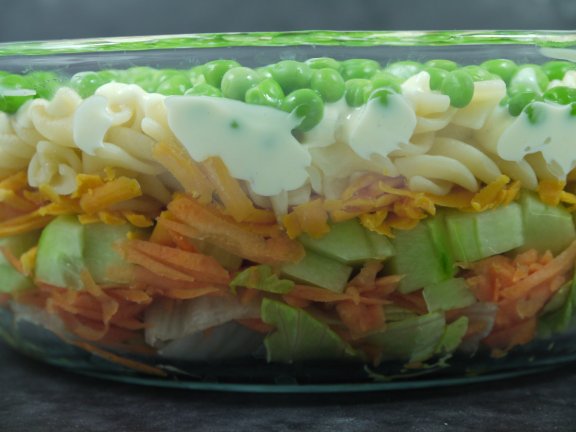 With some crackers this made me say yum all weekend, and somewhat healthy to boot!
This blog is hosted by Brinkster, great service and support so
check it out…