I convinced Ex-Boss that if he wanted to BBQ with the Big Dogs he needed a Weber Gas BBQ which is the Rolls Royce of machines for cooking al fresco.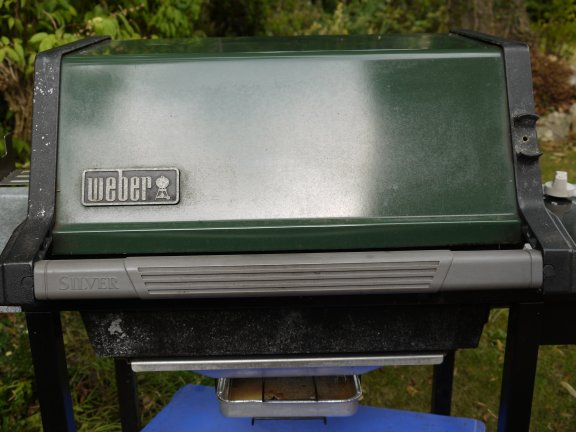 Then he needed a fool proof recipe to wow his BBQ guests and make them go yuuuummmm at his prowess in the cooking arena. I had just the recipe for him, as it was fool proof (sorry Ex-Boss):
Best Ever Lamb
In the UK, Costco does a boneless leg of lamb in a bag.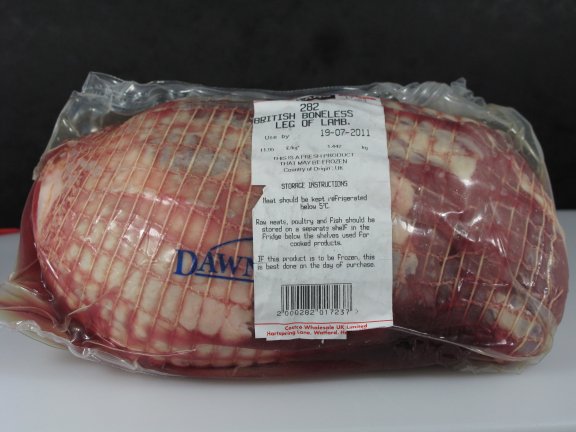 I adapted a recipe from one of Rick Steins books, Rick Stein's Food Heroes
to make it a bit easier.
First we need to prepare the meat and marinate it the day before, so open the bag and give it a wash. Then we need to remove the corset.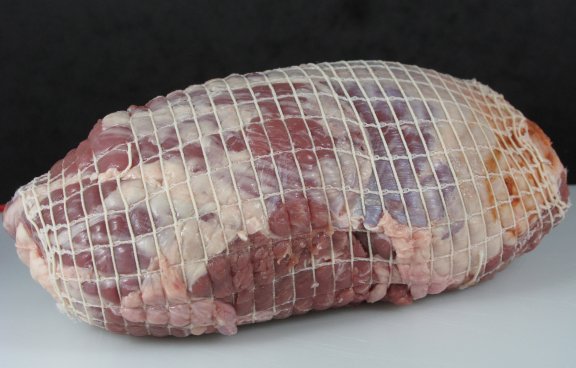 Find the holes where they removed the bone and insert your knife to make it a butterfly of lamb.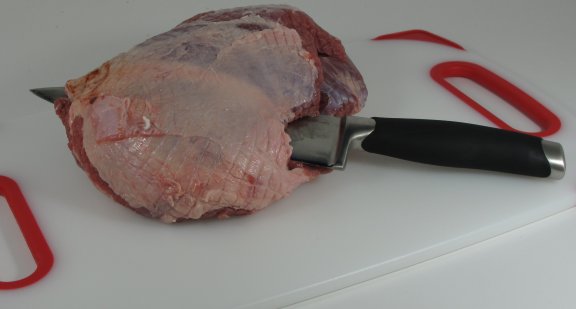 If there are any thick sections of meat then give them a cut halfway through to make sure all the lamb is the same thickness so it cooks evenly.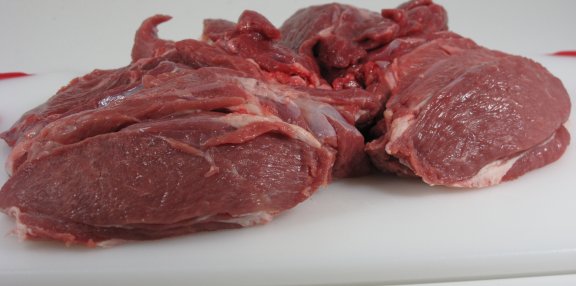 Now it is time to make the marinade.
2 tsp of Cheats Garlic
2 tbsp of Sweet Chilli Sauce
Go to the garden and grab herbs (rosemary, thyme, chives, marjoram, parsley etc.) until you have 3 tbsp after being chopped finely.
1 bay leaf cut into shreds with a scissors
3 strips of lemon zest (not the white bit under the skin)
Juice of ½ a lemon
1 teaspoon of Smoked Malden Sea salt
1 teaspoon of cracked pepper corns
6 tbsp of olive oil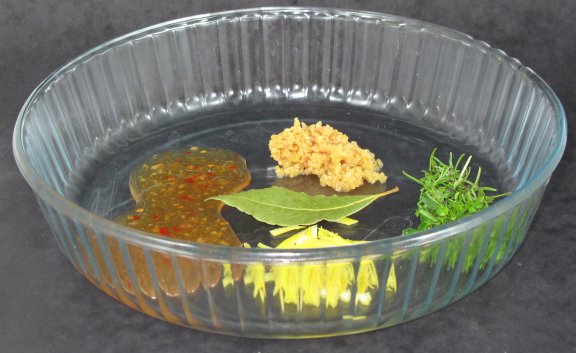 Then give it all a good stir with a fork.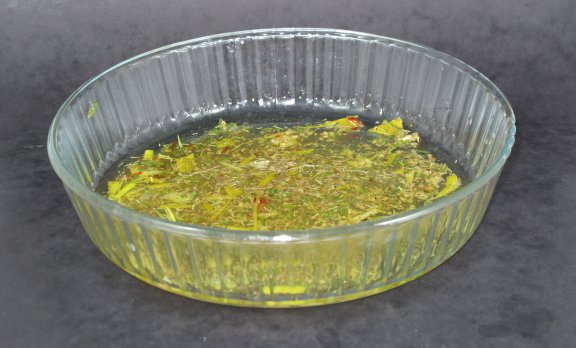 Place the lamb into the marinade and use your hands to rub the marinade into the lamb. Turn the lamb over and scoop the marinade up from the pan and continue to press into the meat. Cover with cling film and into the fridge for an over night to bathe in the spicy loveliness.
If you have a chance the next day before cooking, give the meat a turn and good rub. I am sure there is a joke here but I will pass as it is before 9:00.
About 2 hours before you are ready to eat, take the lamb out of the fridge to get to room temperature. An hour before you are ready to eat put the BBQ on to medium heat. Put the lamb onto the grates and then dump the rest of the marinade on the top. Watch out for flair ups but make sure you big it up for your guests as they will be amazed at your cooking skill.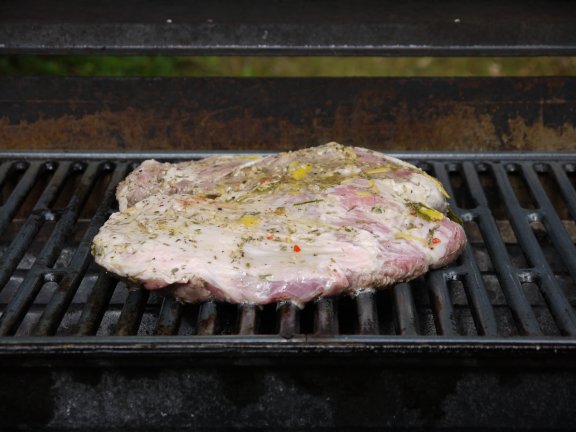 Cook the lamb at most for 50 minutes, but you can get away with 40-45 if you like it a bit rare. Every ten minutes you need to turn the lamb over and move it to a different area of the BBQ.
Lamb is quite fatty and prone to ignition and fire, charcoal not food if you leave it one spot for too long. A little colour is one thing, but this recipe can go up in flames. I remember the first time I cooked this, looking out the window saying to myself, that is a lot of smoke…. oh no fire!!!!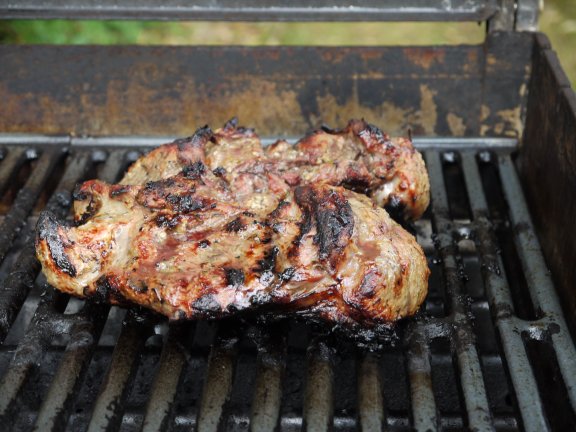 Oh wow was this good and made me and the kids go yuuuummmm, but there are leftovers and they are almost as good, and I will post that soon….
This blog is hosted by Brinkster, great service and support so
check it out…