Modernist Cuisine: The Art and Science of Cooking
And here is the unboxing. I grabbed a quick to hand reference object so you could see the size of the package.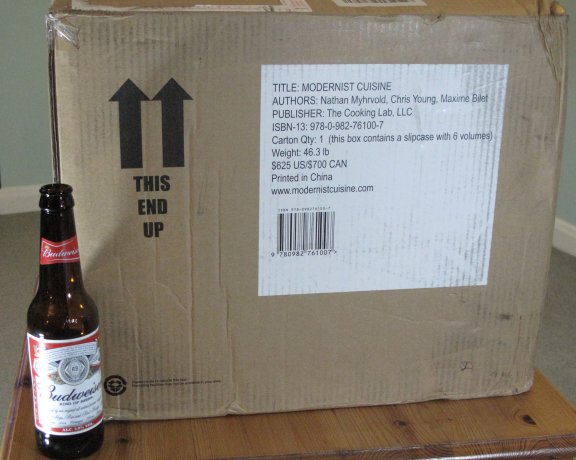 And you know what they were right it was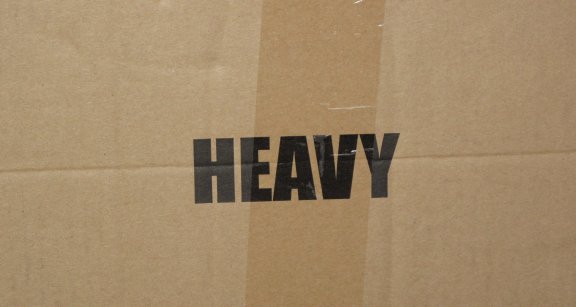 The book on the top was the waterproof recipe book, which does not have any pictures but is ring bound so you can open to the right page without breaking the spine. All the recipes were very clear and in a large font ( for us oldies). Here are some random recipe names from letting the book fall open: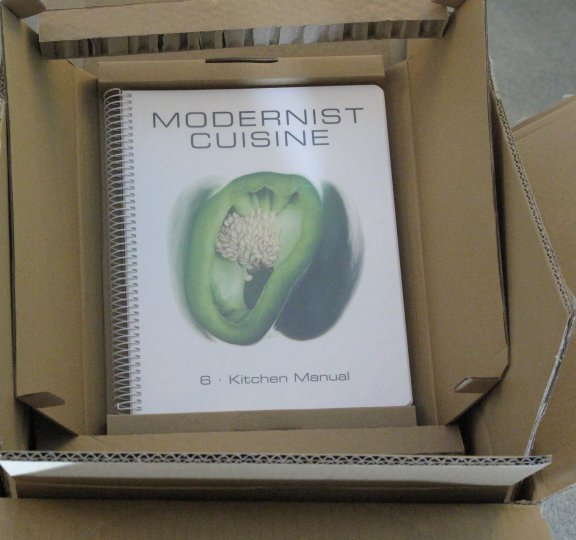 Page 77 – Steelhead Trout Confit with a Fennel Salad
Page 127 – Green Garlic and Pork Sausage
Page 229 – Edible Films, next page spiced Honey Glass
Page 307 – Eggless Citrus Curd
Hmmmm.
A lot of packaging (all cardboard and ready for recycling) later we are almost to the other books.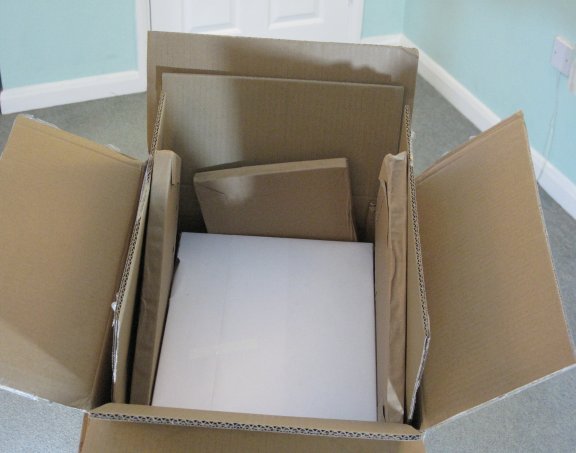 So here are the rest of the books which were a bit of lifting to get out of the box.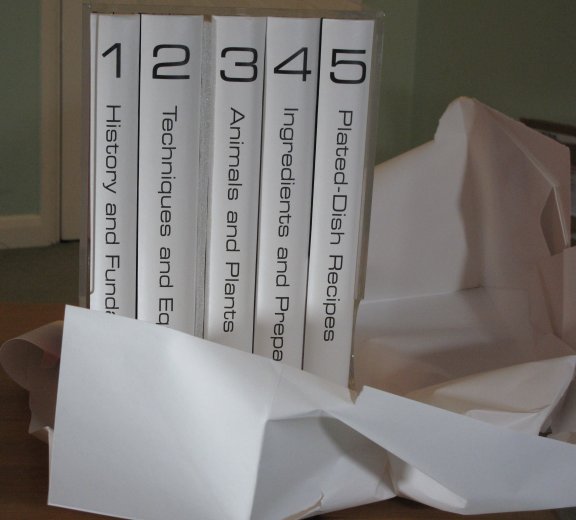 But wait a minute you don't realize how big these babies are… I will be right back as I create another reference for you to judge them by (glug). OK ready with the reference: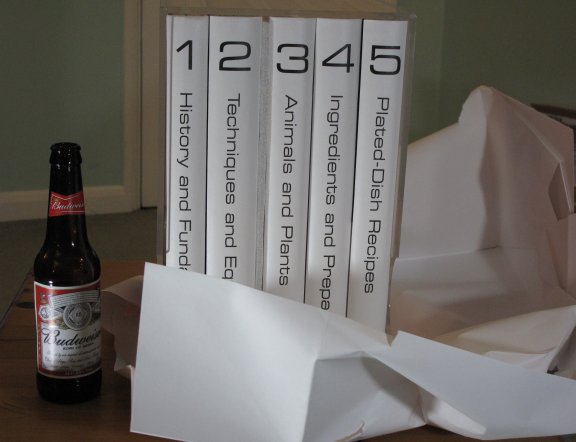 And here they are 1-5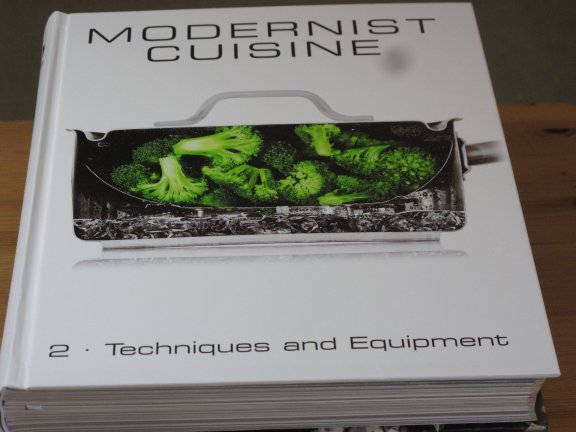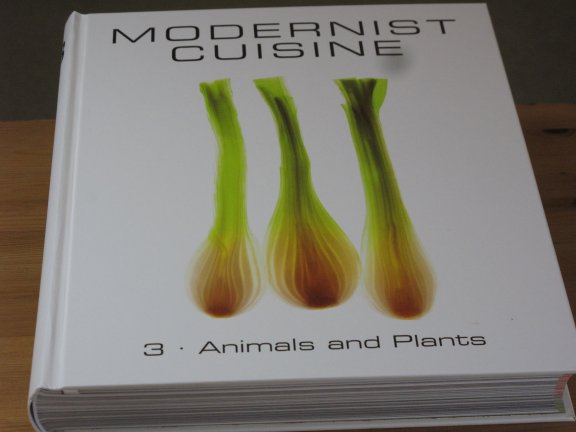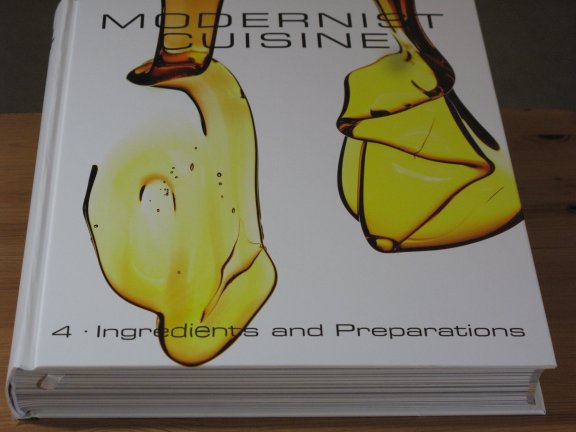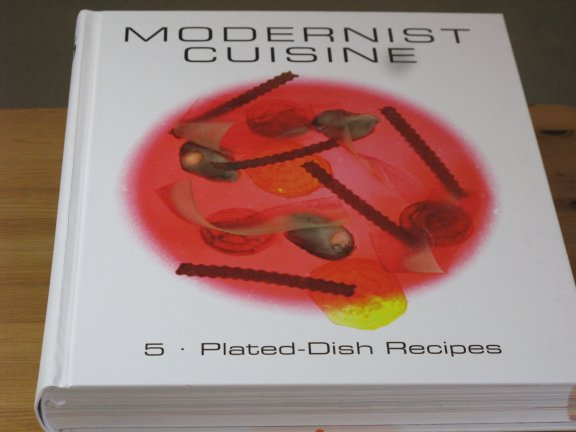 Calling in sick tomorrow… ok maybe not.
This blog is hosted by Brinkster, great service and support so
check it out…