I wonder if Snoopy liked chili?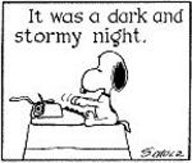 Today was a dark and stormy "Summer" day in the UK and so I thought it was time to crank out Drew's Soon To Be Famous Chili recipe. This chili requires at least 3 hours to cook, so a Saturday or Sunday afternoon is best for working people. You need a big pot with a lid for this recipe so dig out the biggest one you have.
The dry ingredients are: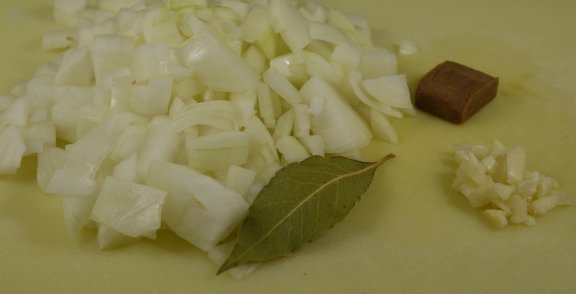 2-3 onions roughly chopped
1 large clove garlic crushed and chopped
1 large bay leaf
1 beef stock cube
The spices are: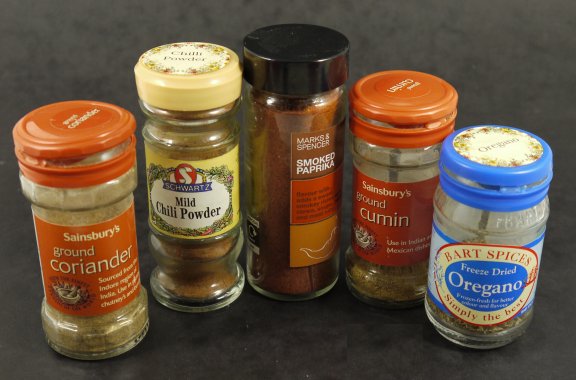 3 tsp Smoked Paprika
1 tsp ground cumin
1 tsp dried oregano
½ tsp ground coriander
½ tsp chili powder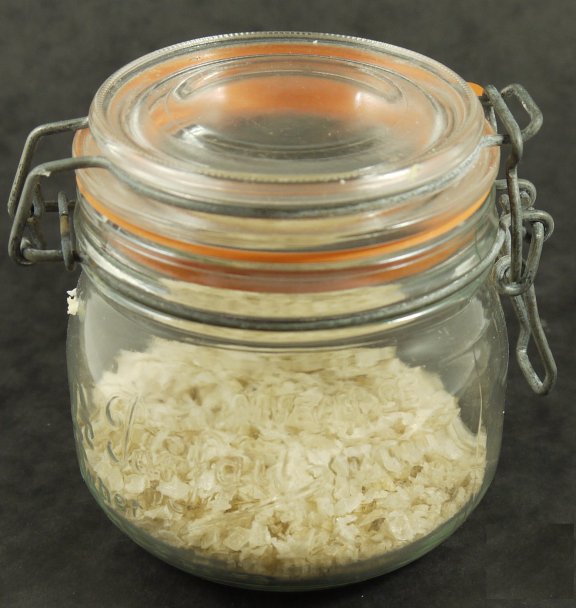 2 tsp smoked sea salt
The wet ingredients are: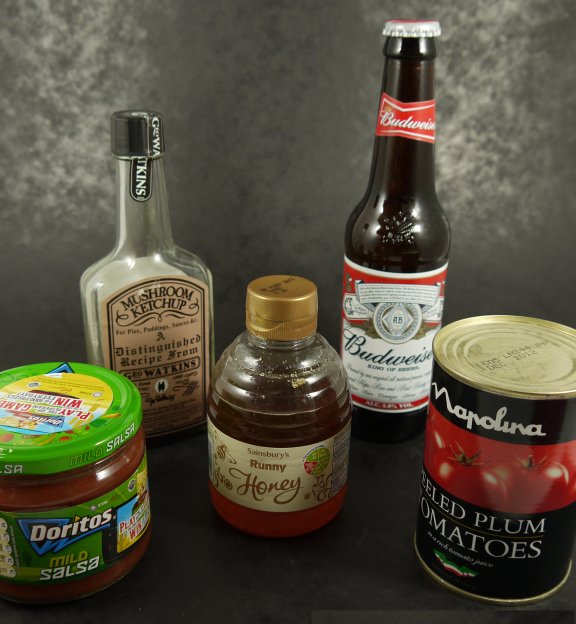 1 tsp Mushroom Ketchup
½ can beer (I wonder what to do with the other half?)
3 tbs honey
400g can of peeled plumb tomatoes
1 jar mild salsa
The meat is: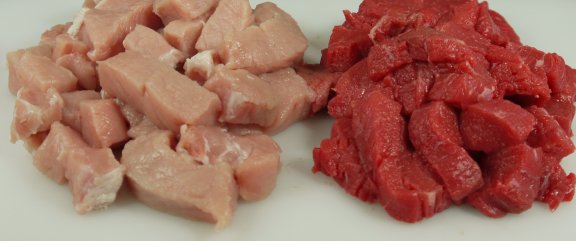 300g pork
300g beef
Both cut into bite size chunks.
And finally the legumes are: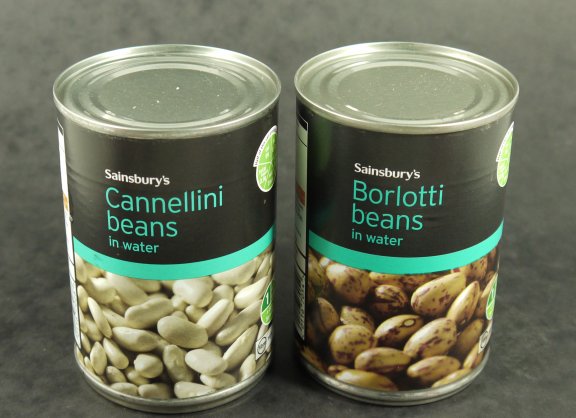 Put the beans in a strainer and let them drain.
Glug some oil into the pot and brown the onions and meat. Add everything to the pan except the legumes. Bring it up to a boil then put the lid on and turn it all the way down and simmer for at least 1 hour. At this point you can let it cool and freeze it for another day or a week day dinner. I usually simmer it for a couple of hours and then just turn it off until ½ hour before I am ready to eat. Just letting it sit for a couple of hours makes all the flavours meld together.
About half an hour before you are ready to eat add the beans. Bring it up to the boil again and then turn it down to simmer and reduce.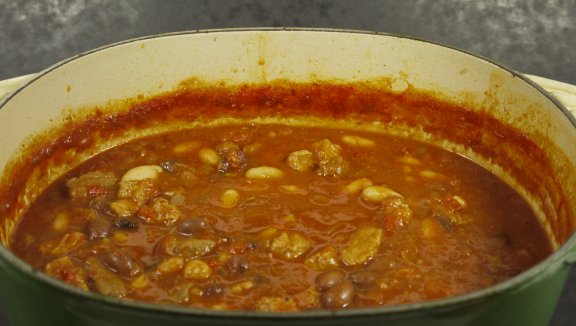 OK this chili is great but we are now going to take it up a level with….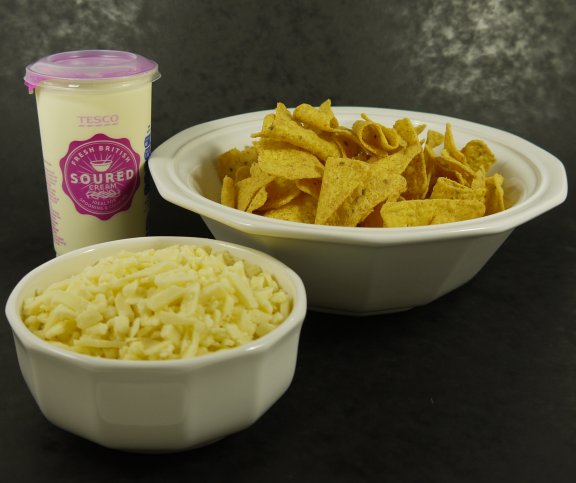 Condiments!!!!! Sour cream, grated mature cheddar cheese and Doritos.
Here it is plated up and ready to trough with ice cold beverage of choice.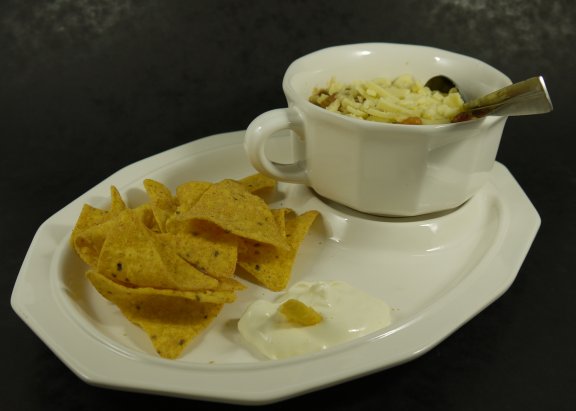 Picture a Dorito covered with chili and melted cheese with a dab of sour cream, you picture it I am eatin it and it made me go yuuuummmm!
This blog is hosted by Brinkster, great service and support so
check it out…