This is the first "batch" of Apple, Walnut and Cinnamon bread that I have made under the name Cut Cook Eat Bread. I made two loaves at one time which turned out pretty well. The next step is to make a double batch and then make two loaves from the single batch. I also need to make a single batch and them make two 1 kg loaves.
I have my level 2 food safety certification: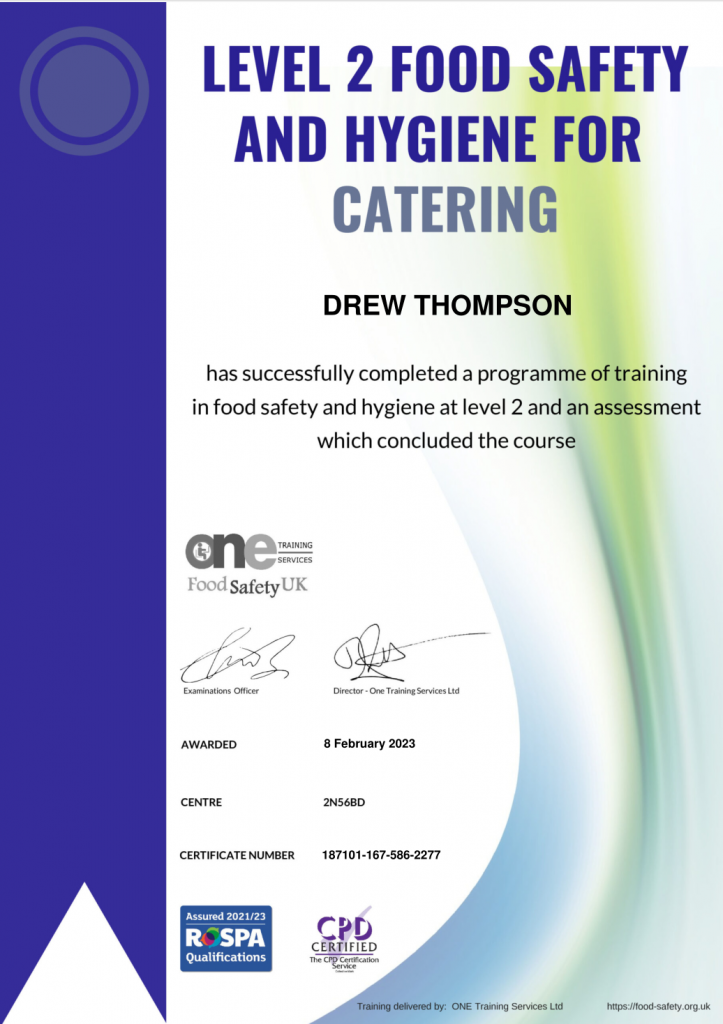 The only step remaining is the the Food Standards Agency inspection of my kitchen, hygiene and processes to get a Food Hygiene Rating which is happening this Friday. Then I will be ready to start taking orders.